Texas StarCraft Showdown!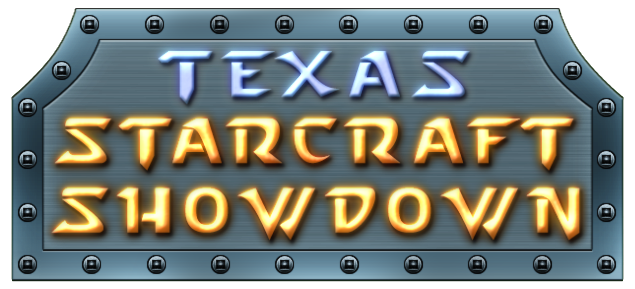 Texas StarCraft Showdown was a huge success! View our photo gallery from the event HERE
On October 29th, 2011 over 250 gamers gathered at the third twice annual StarCraft Showdown hosted by Texas e-Sports Association. The event, hosted on the University of Texas campus, offered a prize pool of $3000 to competitors in the StarCraft II bracket, and over $1000 in additional prize giveaways to spectators.
The tournament doubled in both size and scope from the previous semester's, marking the continuation of a trend held since TeSPA's first event, eleven months prior. The overall professionalism, attention to detail, and focus on both the player and spectator experience redefined what is possible in the newly emerging 'electronic sports' genre and sets a strong precedent for future collegiate e-sports events.
The event was the largest of its kind throughout the nation and is a strong indication of what is to come from the Texas e-Sports Association.
By the Numbers..
- Total Players: 128
- Player Reach: 16 universities
- Attendees: 250+
- Format: Online Qualifiers (128), Live Event (64)
– Casters: Geoff "iNcontroL" Robinson and Alex "Axeltoss" Rodriguez
Attending Universities
- Art Institute of Dallas
- Austin Community College
- Baylor University
- Southern Methodist University
- St. Edward's University
- Stephen F. Austin University
- Texas A&M University
- Texas State University
- Trinity University
- University of Houston
- University of North Texas
- University of Texas at Arlington
- University of Texas at Austin
- University of Texas at Dallas
- University of Texas at San Antonio
– University of Tulsa
SPONSORS


Tags: