Lone Star Clash: Gauntlet of Champions
This is the information page. Register to spectate with a two day pass here!
A new era of e-sports is on the horizon! The Texas e-Sports Association, Quantic Gaming, and Cyber Sports Network have partnered to bring you the most incredible fusion of professional and collegiate StarCraft II action to ever transpire in one place: the Lone Star Clash: Gauntlet of Champions.
The Lone Star Clash: Gauntlet of Champions aims to bring together two huge e-sports demographics in a way that has never been done before. There will be two parallel brackets: the Collegiate Star League Southern Regional Playoff Qualifier event and a 16-person pro-player invitational event. We hope to foster the growth of the e-sports scene by bringing together the relentless passion of the collegiate gaming community and the unparalleled following of the professional world.
The Texas e-Sports Association, Quantic Gaming, and Cyber Sports Network are proud to offer a staggering prize pool of $10,000 for the professional invitational. The collegiate bracket will offer a prize pool of $1,500. On top of this, a multitude of quality prizes and products will be given away through raffles, contests, and completion of real-life achievements, both in-person AND online. The event will also feature additional open fighting game style tournaments for four titles with separate prize pools.
Special thanks to:
TteSPORTS
BenQ
Alienware
Twitch.tv
Student Events Center
Texas Parents
campus2careers
UT Dept. of Aerospace Engineering & Engineering Mechanics
General Information
Dates: March 17-18, 2012
Location: University of Texas at Austin campus (SAC Building)
Professional Invitational
Players: 16 of the world's top StarCraft II players
Prize Pool: $10,000
Prize Pool Distribution: $5000 / $3000 / $1500 / $500
Bracket Format: Double Elimination Round of 16 Bracket
Match Format: Best of 3 format
Collegiate StarLeague Bracket
Players: Up to 20 collegiate teams from the top universities in the region
Prize Pool: $1,500 + Spot in Collegiate StarLeague Playoff Bracket
Bracket Format: Pool Play into Single Elimination Round of 8 Bracket
Match Format: Standard CSL BO5 format: 1v1 -> 1v1 -> 2v2 -> 1v1 -> Ace 1v1 (if necessary)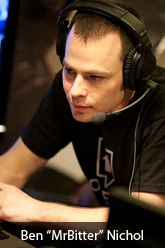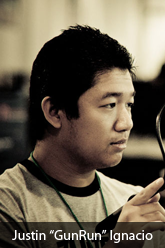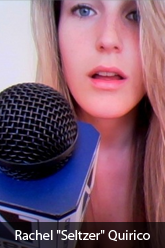 We are proud to announce that this event will be cast by Ben "MrBitter" Nichol and Kevin "RotterdaM" van der Kooi! Joining then Alex "Axeltoss" Rodriguez, Justin "TheGunRun" Ignacio, and an additional to-be-announced e-Sports personality. We are also excited to announce that The Lone Star Clash will be emceed by Rachel Quirico of CSN.
In addition, we will feature guest commentary by some of your favorite pro-player personalities through the weekend. More information will be made available once the full player list is announced!
Texas e-Sports Association, Quantic Gaming, and Cyber Sports Network's Lone Star Clash: Gauntlet of Champions will take place in the Student Activity Center on the University of Texas campus in Austin, TX. We will be linking three rooms to create an atmosphere of fun and excitement all weekend long.
The Ballroom: All of the players will be playing in the exquisite Grand Ballroom. The room will be open for spectators to visit, but most of the exciting action will occur in the Auditorium.
The Auditorium: This is where all of action will happen! This room will be decked out in a stunning and dynamic e-sports set. To make things even more intense, we will be using state-of-the-art concert style lighting to pump up the audience and create the most frenzied atmosphere attempted at any e-sports event to date. We will be casting all games LIVE from the auditorium! In addition, all interviews, community discussions, and player panels will take place here.
The Black Box: This theatre will be home of all open fighting game tournaments. Current tournaments are planned for Soul Calibur V, Street Fighter IV, Brawl, and Ultimate Marvel v. Capcom III. More details about this section will be released soon.
Venue Address
Student Activities Center
2201 Speedway
Austin, TX 78712
Parking
A discount rate will be available for the weekend in San Jacinto Garage.
San Jacinto Garage
2401 San Jacinto Boulevard
Austin, TX 78712
Admission
: See the registration section below for information regarding registration and admission.
We heard you like announcements of announcements! To feed your desire, we will be announcing one player per day until all 16 players have been announced.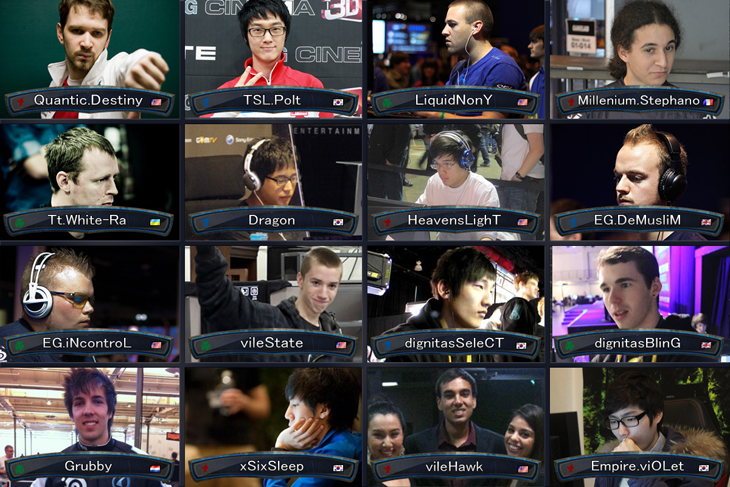 All Sixteen Players Have Been Announced!
View previous announcement quotes in the teamliquid thread.
Want to find out who we release each day as soon as we announce them? Each player will be announced on Twitter a few hours before this post is updated. Follow us!
Twitter: @TexasEsports Facebook: Texas e-Sports Association
Twitter: @CyberSportsNet Facebook: Cyber Sports Network
Twitter: @QuanticGaming Facebook: Quantic Gaming

A huge component of this event is a fight for collegiate domination! The winner of this event will 
receive an automatic playoff spot
in Collegiate StarLeague's Season II playoffs. Currently, 11 universities from 7 states are registered to play!
Want to register your school? See the registration section below.Registered Teams (so far):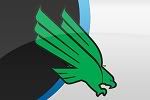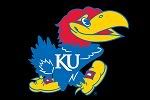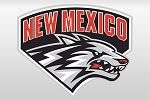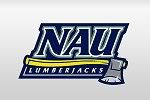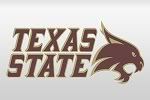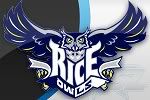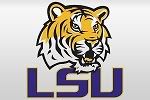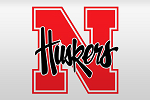 Click each team below to see their records, stats, and players!
University of Texas at Austin
University of North Texas
University of Kansas
University of New Mexico
University of Houston
The University of Alabama Huntsville
Texas State University
Rice University
Northern Arizona University
Louisiana State University
Hendrix College
University of Texas at Dallas
University of Texas at Arlington
University of Nebraska at Lincoln
University Registration:
We are capping registration at 20 universities, so act quickly! Please follow click on the Collegiate StarLeague logo above to be instantly teleported to a mystical domain that is filled with registration instructions. Be sure to read the comments! Remember, you don't have to be registered as a team in the Collegiate StarLeague to compete. However, the same rules they use for teams (must consist of full time students, etc.) still apply.
You must fill out both of the following links to fully register your university's team.
First Registration Link: http://www.cstarleague.com/news/1756/tespa-collegiate-starcraft-ii-lan
Second Registration Link: http://studentorgs.utexas.edu/tespa/cslevent.html
Spectator Registration:
Spectators can either purchase a spectator pass for a discount rate before the event or buy one at the door! The entry pass allows full access to the entire venue for both Saturday and Sunday. Click the registration link below to pre-order a spectator pass for the discounted rate of $8. Spectator passes will be $10 at the door.
If you are a student, you will receive two free raffle tickets for bringing a copy of your resume to the event and signing up at campus2careers.com Many of our sponsors will be on location and are coincidentally looking to hire. Enjoy a fun-filled weekend of StarCraft AND land that job or internship you've been looking for in a casual setting!

Important Note
Our event coincides with South-by-SouthWest (SXSW), a huge tech, film, and music festival that happens yearly in Austin. Due to the popularity of this event and the huge influx of people to Austin this week, we highly recommend you reserve your hotel as early as possible. Below are two options that are relatively close (10-12 miles to the venue) with reasonable rates and space that is still available.
Option 1: Red Roof Inn Austin North
One hotel we suggest using is the Red Roof Inn. Prices will range between $60-$90 per room per night. This hotel is within 10 miles of the campus venue.
Red Roof Inn Austin North
8210 North Interregional Hwy 35
Austin, TX 78753
512-835-2200
Option 2: Holiday Inn Express North Austin
Another nearby hotel is the Holiday Inn. Rooms at this hotel are going quickly and may or may not still be available. The suites available offer two queen size beds and a pull-out sofa (ideal for collegiate teams on a budget).
Holiday Inn Express North Austin
14620 N. IH-35
Austin, TX 78728
512-251-9110
Texas e-Sports Association
Cyber Sports Network
Quantic Events
Collegiate StarLeague
Tags: